2021 UPGRADE – TENTH ANNIVERSARY!
Thank you for joining me for the feel good series of the year! I love this series every November as we connect in the global gratitude & generosity party!
Feel good all year round?
Stay connected to true principles and inspiration any time you want?
Master Universal Laws to work in your favor?
By regularly listening to the Gratitude & Generosity series, you will learn how to:
Manifest more of what you want in your life, income, and results!
Get connected to the life changing power of gratitude & generosity in your every day life.
Apply these true principles, even in the toughest of circumstances.
Get unstuck from the limiting beliefs and challenges that are holding you back.
Be inspired by hope lifting, real life stories of how to change your life!
Heal a broken heart or broken confidence…
Live an abundant & prosperous life beginning today!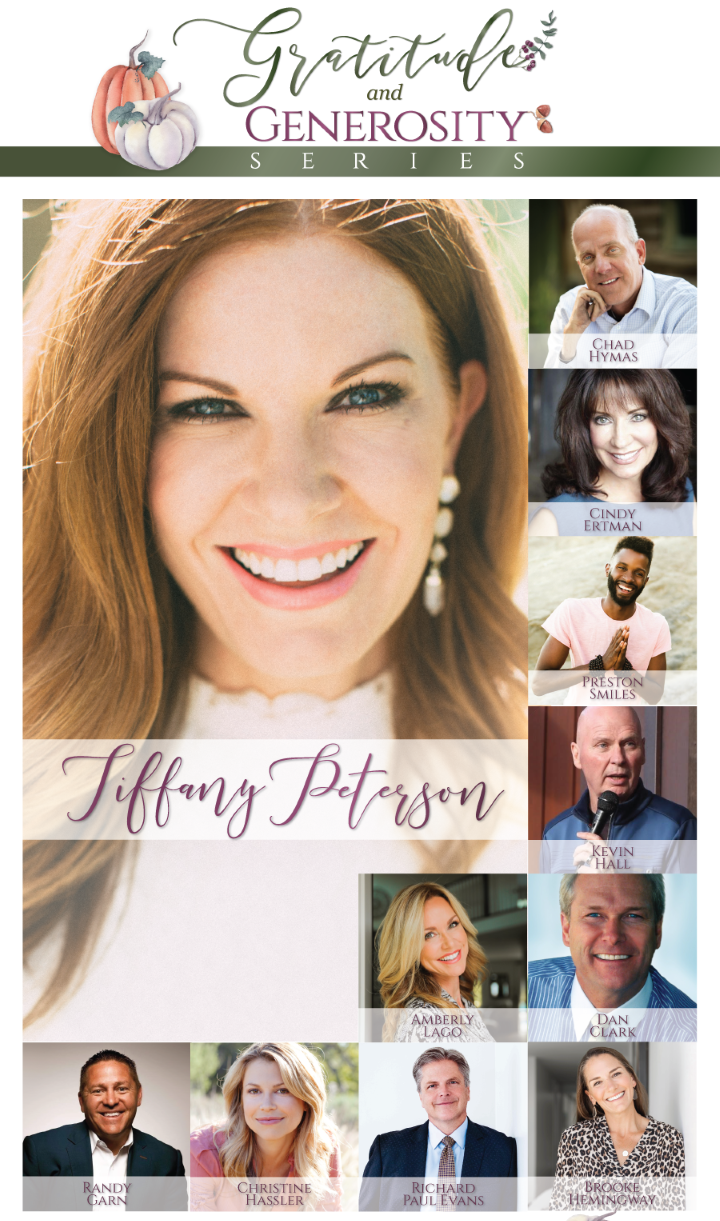 During this amazing series, my special guest experts and I dished, shared, and got vulnerable about overcoming challenges and creating success – lasting, true success of a happy and full life with great relationships, passionate work, and income results to give back in generous ways.
You can own the Gratitude & Generosity Series for only $49
PLUS: In the spirit of generosity, buy yours and get one to give away to a friend for free!
**All products delivered digitally. No refunds.
AND, When you order now, you'll get these bonuses included with purchase…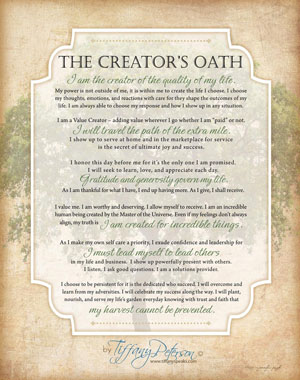 Bonus #1

: The Creator's Oath Manifesto
Remind yourself of the power of Gratitude & Generosity along with 5 other foundational success principles, to serve as a lighthouse to guide your path in truth. Create inspiration in your home or office space with this beautiful poster centered on universal success principles in guiding you to create a life and business you love! Delivered Digitally (Retail value $25.00)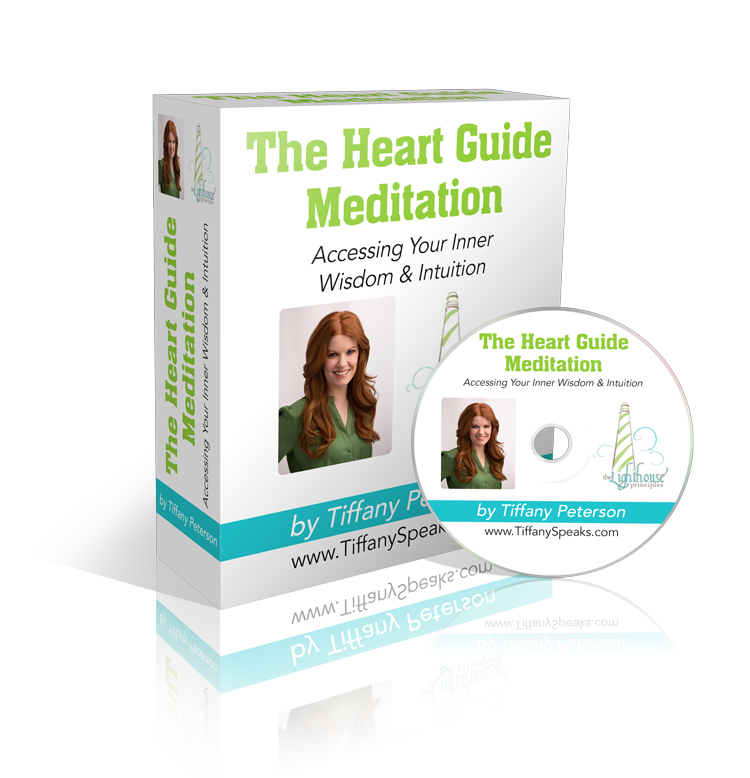 Bonus #2

: The Heart Guide Meditation
Tune into your inner wisdom & intuition to find the answers you're seeking for in your life…you simply must learn how to tune into hearing your heart guide you. (Retail value $15.00)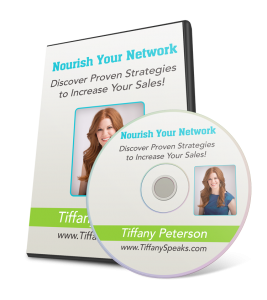 Bonus #3

: Nourish Your Network
No matter what you sell, you're in the PEOPLE business. By mastering the art of relationship building and follow up, you will become a top resource that attracts an abundance of opportunities and sales to your business. This powerful audio training will inspire your mind with new ideas to nourish your relationships which in turn will nourish your sales and income. (Retail value $15.00)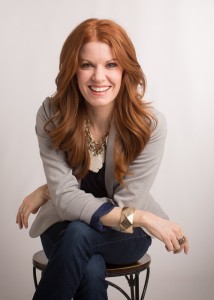 Bonus #4

: Group Q&A Strategy Session
Do you have a question or challenge you would like some personalized coaching support with?
When you purchase the VIP Upgrade, you will have private access to a group coaching call with me, Tiffany Peterson, where I will personally answer the questions you have to help you strategize your next steps. Call dates and details will be emailed upon purchase. (Retail value $500.00)
Meet the 2021 Guest Experts…
Christine Hassler
Christine Hassler is a best-selling author, keynote speaker, master coach, and podcast host who is committed to guiding people and organizations into their highest potential. She left her successful job as a Hollywood agent at 25 to pursue a life she could be passionate about . . . but it did not come easily. After being inspired by her own unexpected challenges and experiences, she realized her journey was indeed her destination.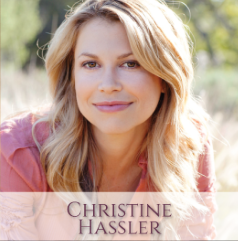 Brooke Hemingway
Brooke reached the top of her company after just 1 year and continued to grow at a massive speed, all with baby #6 in tow. She is a gatherer, a believer, an encourager, an empowerer, a comforter, and KNOWS the absolute power of the mind and the human spirit to create anything it imagines. She's done it over and over again and it's what she wants to do for you! She is on a mission to elevate and normalize home-based businesses and business success for everyone, from the high school dropout to the most highly educated person. She supports and encourages women in business in all forms and loves to see others succeed and overcome obstacles placed in their path. She believes that you can align your priorities and life's purpose with your business success to live a joyful, inspired life that you LOVE living.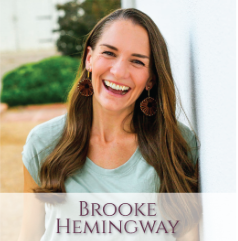 Dan Clark
Dan has spoken to more than 6000 audiences, in all 50 states, in 71 countries, on 6 continents to millions of people, and has worked with most of the Fortune 500 companies, Super Bowl Champions, NASA, MDRT, the United Nations and has been 'down range' many times to fire up our combat troops on multiple 'Military Tribute Tours' in Iraq, Afghanistan and Africa.
As a master storyteller Dan has been published in over 50 million books in 40 languages worldwide; has appeared on over 500 TV and radio programs including Oprah, Glenn Beck, NPR and Voices of America/Radio Free Europe. Dan teaches to focus on what matters most, which is what lasts the longest – knowing the goal is not to live forever, but to create something that will.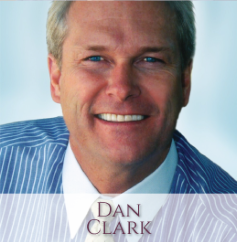 Kevin Hall
Kevin Hall is a highly sought after business consultant, speaker, coach and author on the subjects of sales, goal achievement, and living a life of purpose and intention. His International bestselling book Aspire: Discovering Your Purpose through the Power of Words is the highest reader-rated personal development book in the history of Amazon and Barnes & Noble. The 7 Affirmations is Kevin's most recent written work, and is poised to impact millions of lives all over the world. Kevin is regarded as a thought leader on the subject of living a life of purpose and is the co-founder of The Purpose Project.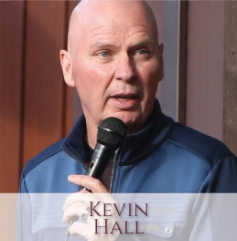 Randy Garn
Randy is a Harvard MBA graduate, a New York Times Best selling author, and a passionate entrepreneur. He has been awarded the Ernst & Young Entrepreneur of the Year award recipient TWICE over, Top 40 under 40 Entrepreneur and many other awards and recognition in both business and charitable involvement. He is also an amazing husband and father to a family of six. You will LOVE him!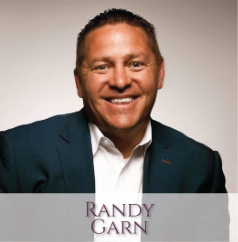 Amberly Lago
Amberly's life story of astounding resilience has inspired a revolutionary lesson she offers to the world. She brings unique strategies developed to teach others how to tap into their superpower of resilience and persevere through any challenge. She is a powerhouse of energy on stage with a story that will engage and captivate any audience. Her keynote speeches, best-selling book, workshops, and podcasts offer hope and solutions for living life at its fullest to those in chronic pain (like her) and those who find themselves struggling against any obstacle. Her story is one to behold. Read more about her immense trials, and how she overcame them. AmberlyLago.com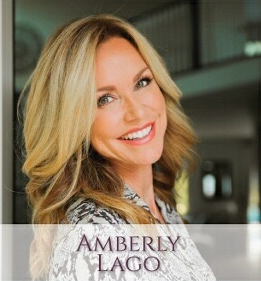 Cindy Ertman
Cindy Ertman focuses on building long-term relationships, not only with her clients, but also with real estate professionals, lending partners and community leaders. With her tenure in the mortgage industry, this has translated into a formidable base of referral business that has earned her numerous national awards and ranked her team in the Top 100 Originators in the U.S. by Mortgage Originator Magazine.
Cindy considers herself a mortgage solutions specialist and takes great pride in assisting her clients achieve their dream of home ownership.
Cindy graduated from University of the Pacific in Northern California, but is a native of Southern California. She loves the ocean and her Manhattan Beach community, the town she calls home. When she is not structuring a loan or leading her team, Cindy cherishes her time with children and close friends. Her two sons, Britton and Sage, are avid football players, but her daughter Austin prefers the soccer field.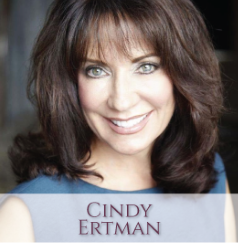 Richard Paul Evans
When Richard wrote the #1 best-seller, The Christmas Box, he never intended on becoming an internationally known author. Officially, he was an advertising executive, an award-winning clay animator, candidate for state legislature, and most importantly, husband and father. The Christmas Box was written as an expression of love for his (then) two daughters. Of his successes, Evans says: "The material achievements of The Christmas Box will never convey its true success, the lives it has changed, the families brought closer together, the mothers and fathers who suddenly understand the pricelessness of their children's fleeting childhood. I share the message of this book with you in hopes that in some way, you might be, as I was, enlightened." Find more about Richard Paul Evans at RichardPaulEvans.com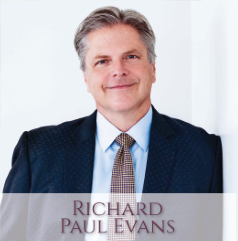 Preston Smiles
Preston's mission is to empower, inspire and AMPLIFY a multi-generational movement of radical LOVE through creative conscious content, INTENTIONAL acts of love and BEING the best FATHER, HUSBAND and Transformational Leader possible.
He believes we're here to leave the planet better than we found it, and is committed to INSPIRING others to join him on that mission, and live their best life NOW.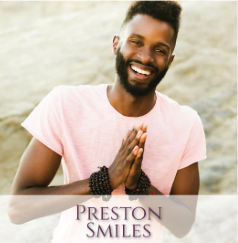 Chad Hymas
Chad inspires, motivates, and moves audiences, creating an experience that touches hearts for a lifetime. He is one of the youngest ever to receive the Council of Peers Award for Excellence (CPAE) and to be inducted into the prestigious National Speaker Hall of Fame.
Chad's speaking career in the areas of leadership, team building, customer service, and mastering change has brought him multiple honors. He served as president of the National Speakers Association Utah chapter and is a member of the elite Speakers Roundtable (one of twenty of the world's top speakers).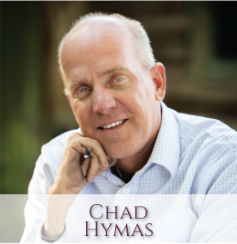 Your Host: Tiffany Peterson
Tiffany is a seasoned speaker and international coach helping individuals and teams create the lives and results they desire. Tiffany is most well known for helping others to master the self esteem and sales confidence to create a sustainable income to fulfill their business dreams. For more information on Tiffany and her programs visit www.TiffanySpeaks.com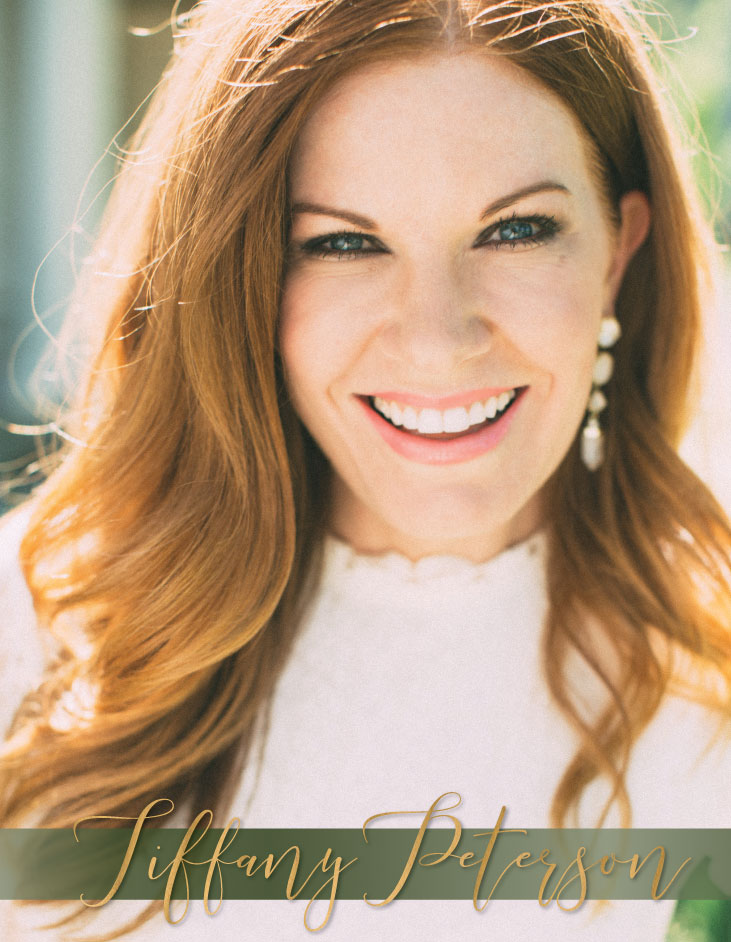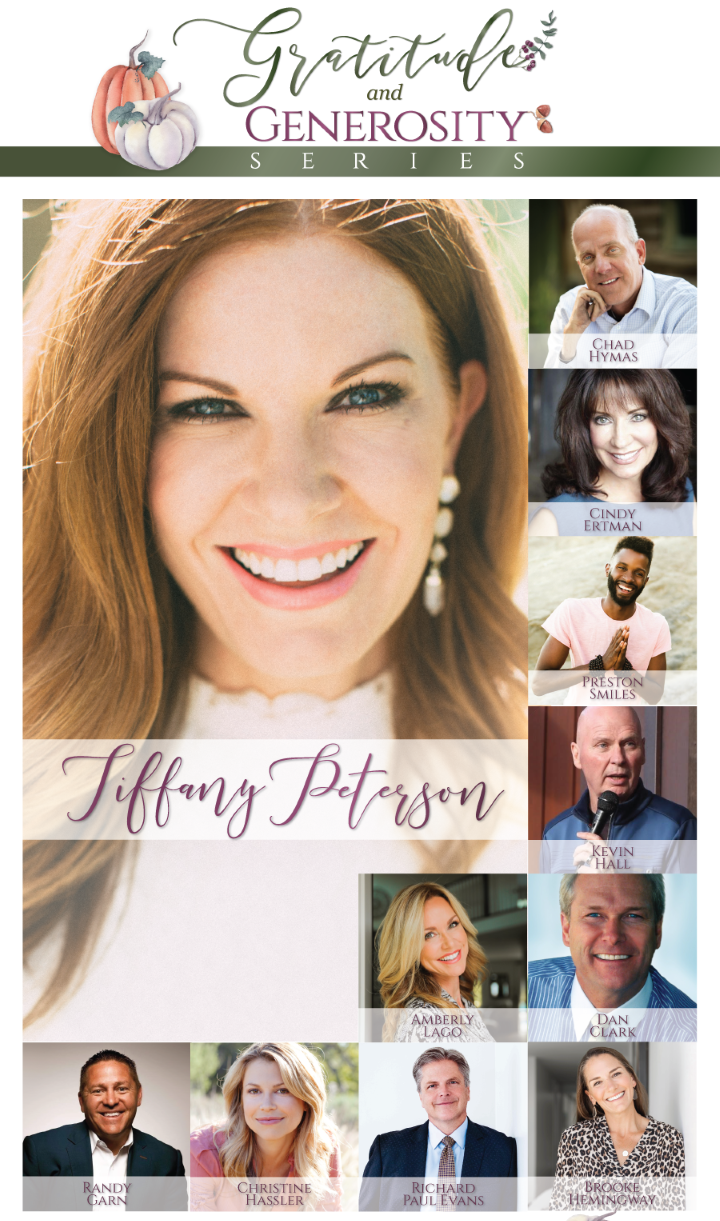 During this amazing series, my special guest experts and I dished, shared, and got vulnerable about overcoming challenges and creating success – lasting, true success of a happy and full life with great relationships, passionate work, and income results to give back in generous ways.
REMEMBER, When you order now, you'll get the four bonuses listed above, included with purchase…
**All products delivered digitally. No refunds.
You can own the Gratitude & Generosity Series for only $49 Value over $2000!